Bird's-eye view of your life
Learn how to do the life timeline exercise and how it helps to increase self awareness.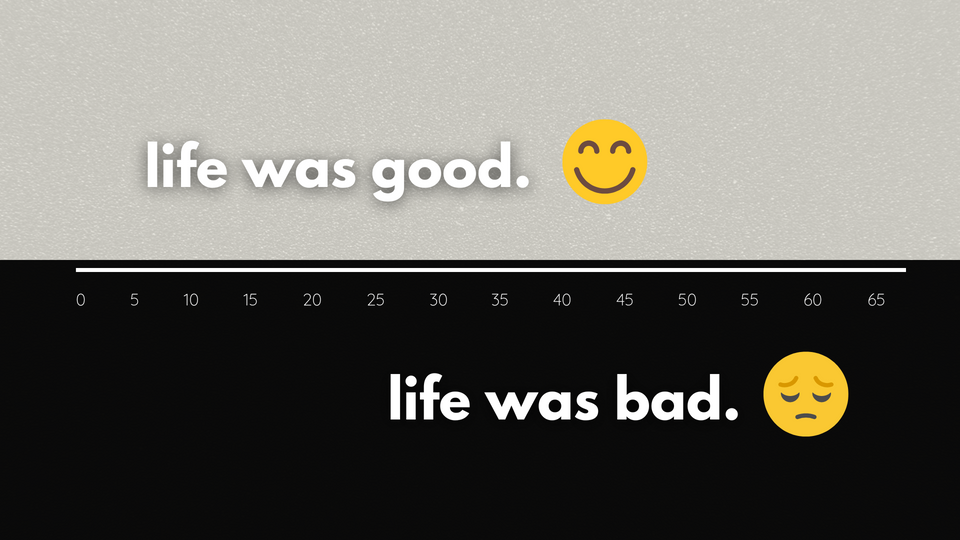 If you were asked to layout your life timeline, what would you put down?
This week we asked 55 startup founders to do a life timeline exercise and present it in front of the group. It's something I did a while ago when I interviewed for Shopify and to this day, I reflect on it as the best interview question I've ever been asked.
There's something so powerful about seeing your entire life laid out on a piece of paper.
If you've never done it or heard of it, it's a great exercise you should know about.
So let's unroll it.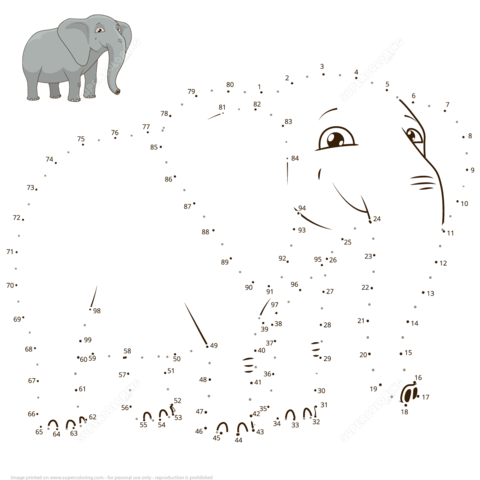 Have you ever done a 'connect the dots' activity as a child and appreciated that you were able to draw an elephant within seconds with the help of numbered dots?
I think the life timeline exercise is very similar to this. Once you start mapping out the dots, you begin to see connections between every step and end up painting your own life story.
The activity itself is therapeutic, and the outcome is eye-opening.
Here are some of the benefits I've seen from doing the life timeline exercise:
Get to know yourself better and tell your story more confidently.
Make connections between seemingly disconnected events and people in your life.
Notice patterns and themes (ie. how do you react when something bad happens?).
Understand why you've made certain decisions.
Realize which stories and moments shaped your life.
Resurface forgotten memories or smaller milestones.
Get closer with others by being vulnerable.
Are you inspired yet?
Well, here's how to do it:
While there are templates that you can find online, all you have to do is draw a horizontal line on a piece of paper and map out years in increments of 2-5 years (depending on how old you are :)).
Next, start plotting the positive memories above the line and negative memories below the line.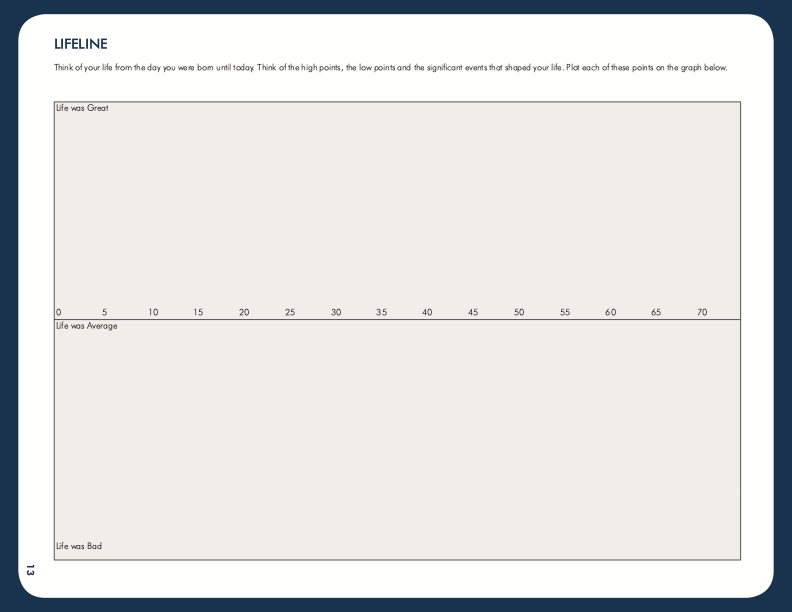 Once you've plotted your memories, you can start identifying patterns, themes or stages in your life. We've seen creative timelines where people have presented it as Act 1, Act 2, Act 3, or named the 'seasons' of their life. Some chose to use different colors/lines for family and career too. Once you have the timeline down, the rest is up to your creativity and how you'd like to see your memories.
This exercise is known to also be really helpful in becoming more aware of our emotions and even predict the emotions certain events will trigger for us in the future.
P.S. Someone in our group mentioned that he's considering framing his life timeline to hang in his home and I think that's a brilliant idea! I might just do the same. 😊
Now what do you think, will you give it a try?
---
2 Ways I Can Help You When You're Ready
1. Be a better marketer with the resources I created, including a kickass course to help you land your dream marketing job, templates and lists of resources to accelerate your learning.
2. Get in touch to join Superside, Integromat, Whatagraph and many others to promote your brand or business through partnered content on YouTube and other social media platforms to an audience of self-learner marketers!