Databox Review: A Versatile Analytics Tool for Busy Marketers
Marketing reporting can be a time consuming and complex process for marketers. In this post, we explore how Databox can help you make data-driven decisions more efficiently.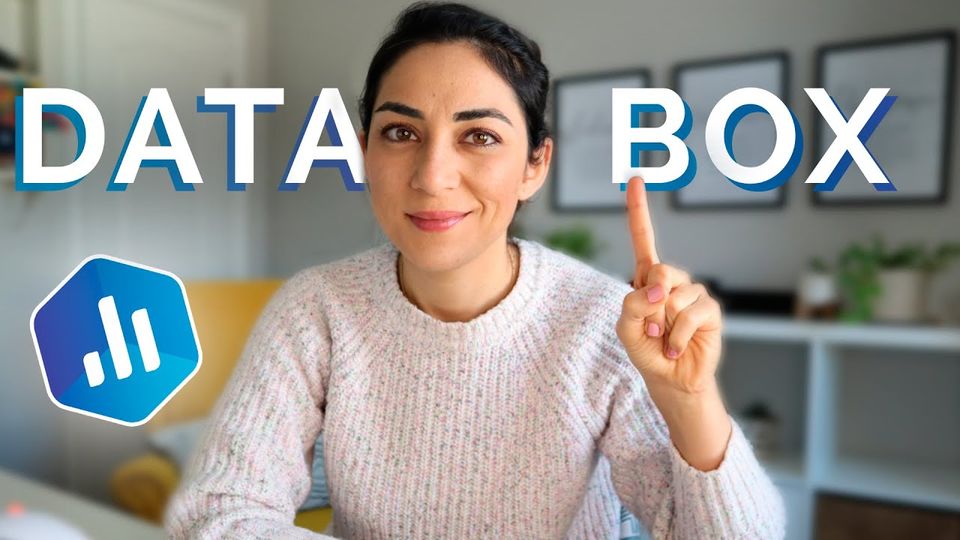 As a marketer, you know how important it is to track and analyze your marketing data. But with so many different data sources and metrics to keep track of, it can be difficult to stay on top of everything.
On average, businesses refer to 12 different data sources for their reporting.
Imagine the time that's required to go back and forth between tools, logging in to each one, applying filters and several clicks to access the right information, copying and pasting into a different tool or sheet to do your weekly or monthly reporting.
Sounds like the process can be optimized, right?
That's where Databox comes in.
In this review, I'll share my experience using Databox, and explain how it can help marketers make data-driven decisions more efficiently.
Favorite Features
Customizable Dashboards: One of the features I love most about Databox is the ability to create custom dashboards that display the metrics and KPIs that matter most to your business. You can connect data from a wide range of sources, including Google Analytics, Facebook Ads, and Hubspot, and visualize it in a way that's easy to understand.
Databox also offers a range of visualization options, including charts, graphs, and tables, that help you make sense of your data at a glance. You can customize the colors and fonts to match your brand, and easily share your dashboards with others on your team.
Time-Saving: As a busy marketer, I appreciate how much time Databox saves me. With Databox, I can automate the process of collecting and visualizing my data, so I don't have to spend hours manually compiling reports. This frees up more time for me to analyze my data and take action based on my findings.
Alerts and Notifications: Another feature that I find incredibly useful is the ability to set up alerts and notifications when certain metrics exceed or fall below a certain threshold. This helps me stay on top of changes in my data and take action quickly if needed.
Collaboration: Databox makes it easy to collaborate with other members of my team. I can share my dashboards with other team members, and we can all make decisions based on the same data. This helps us stay on the same page and work more efficiently.
Limitations
While Databox is a powerful tool, it's not without its limitations. For example, some users may find the interface to be a bit overwhelming at first, and it can take some time to get used to. Additionally, Databox may not be the best choice for companies that are on a tight budget, as the pricing plans can be a bit expensive.
Final Thoughts
Overall, I highly recommend Databox to any marketer looking to save time and make data-driven decisions. With its customizable dashboards, alerts and notifications, and collaboration features, Databox is a versatile tool that can help marketers stay on top of their data and take action based on their findings. While it may take some time to get used to, the benefits of using Databox far outweigh any limitations.
For a more detailed review through a screenshare, watch the full video review here. If you're ready to give Databox a try, start a free trial here.
---
2 Ways I Can Help You When You're Ready
1. Be a better marketer with the resources I created, including a kickass course to help you land your dream marketing job, templates and lists of resources to accelerate your learning.
2. Get in touch to join Superside, Integromat, Whatagraph and many others to promote your brand or business through partnered content on YouTube and other social media platforms to an audience of self-learner marketers!