Marketing Career Planning Guide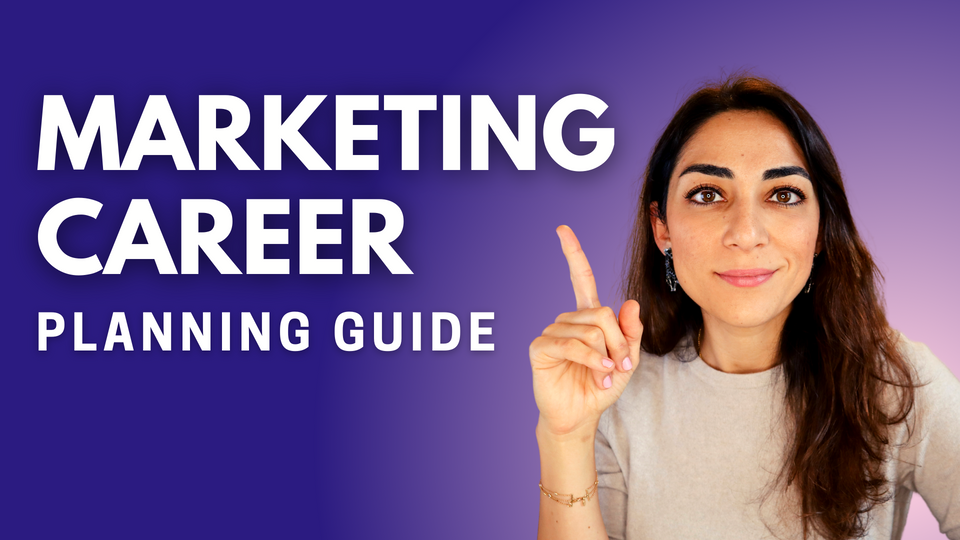 Marketing is not a one-size-fits all career. There are so many specializations under marketing and marketers with so many different abilities, skill sets and personalities.
That being said, there are certain personality characteristics and traits that better align with certain paths.
I suggest starting out with the (free) 16 Personalities Test if you haven't done it before. Take 15-20 minutes and do this test to get to know yourself better.
The results are so accurate that it is almost creepy. I'm an ENFJ-A and the results speak to me as if my therapist was talking to me. 🙂
Once you get your results, you'll likely want to go through all of it, but for us, the most relevant sections are the summary of your results which will appear on the right side of the screen. Looks like this ⤵️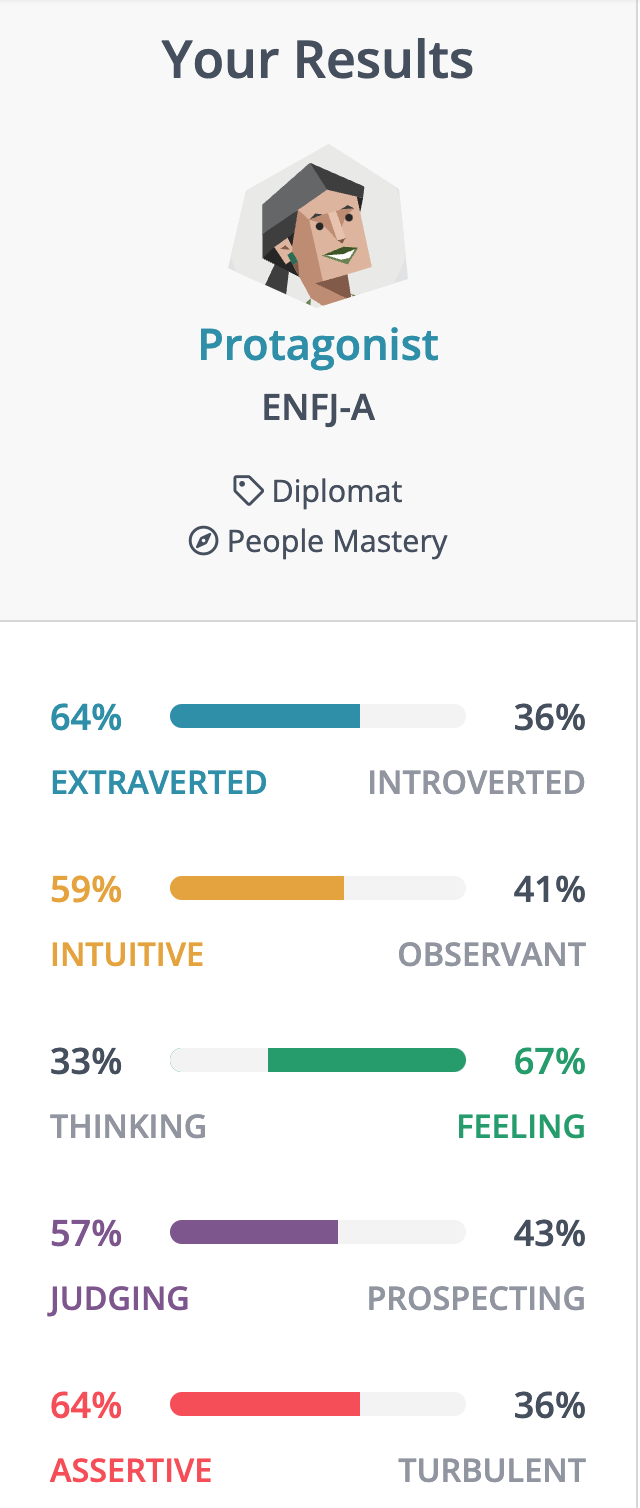 You'll also want to review your strengths and weaknesses, career paths, and workplace habits. These sections are going to help you get to know yourself better in a professional context.
Homework: Take notes or screenshots as you review your results. You'll use it later to match it with the different paths and roles in marketing.
💡 The test is based on the MBTI (Myers-Briggs Type Indicator), which is the world's most widely used personality assessment test. It is designed to measure personality by evaluating preferences in how people perceive the world and make decisions, and it is based on 4 scales: Extraversion/Introversion, Sensing/Intuition, Thinking/Feeling, and Judging/Perceiving.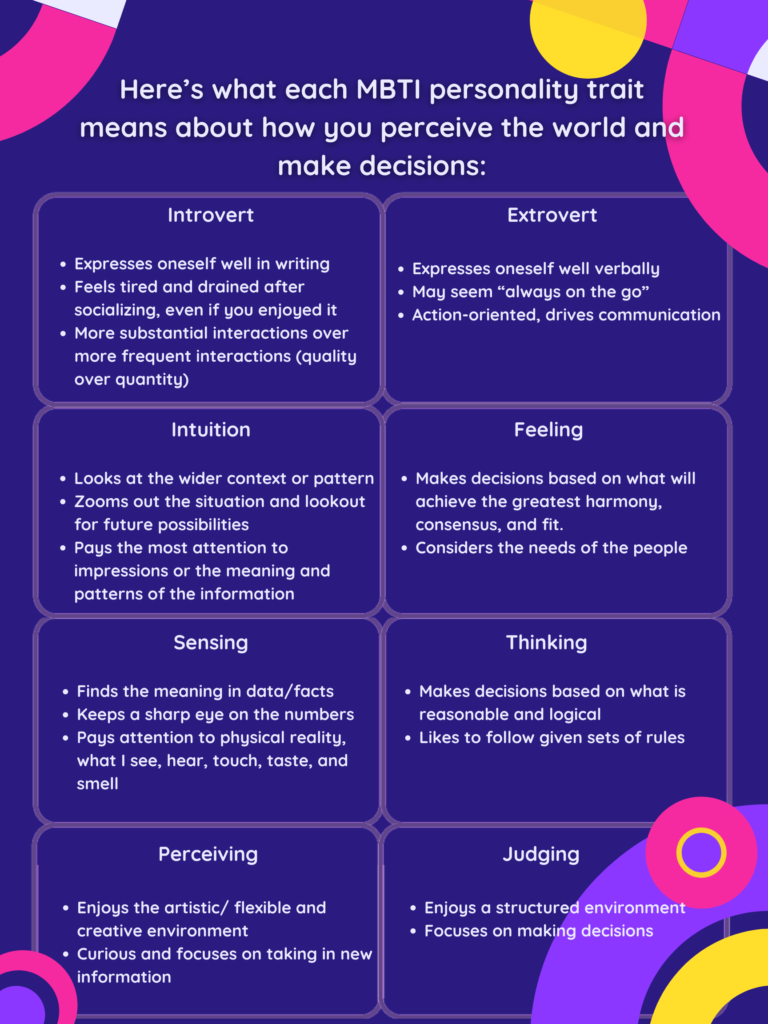 Now let's understand how your results translate into marketing career paths:
Top 10 Entry-Level Marketing Roles
Now let's get a better understanding of the top 10 entry level marketing roles and identify which one (or two) speaks more to you. We'll look at the key tasks handled by each role, skills required and a recap of who is likely to be a good candidate for this role.
1. Account Coordinator
Account coordinators help in managing client accounts and campaigns. They assist the marketing team to attract potential customers and retain existing ones.
Serve as the point of contact between existing clients and internal company teams
Perform market and competitive research
Manage client database and updating client account records
Research potential accounts and following up on leads
Communicate client feedback to account management teams
Create promotional materials such as presentations and demos
Recap: You have a balance of interpersonal and organizational skills as you manage the relationship with your clients and the success of their projects. You're the biggest advocate of your clients within the team. You're happy to regularly report progress, results and get feedback to communicate internally. You'll enjoy doing research and putting your findings into sales pitches, decks and creating marketing material.
2. Social Media Coordinator
‍Social Media Coordinators oversee and initiate the growth of a brand or company's presence across social media platforms.
Monitor social media channels for industry trends and opportunities for growth
Develop and curate a variety of engaging content for social platforms
Keep track of engagement, and directly engage with followers
Analyze trends, campaign results and market research
Responsible for brand's strategy in online presence
Build relationships with influencers (partnerships) to more authentically promote a brand or product.
Recap: An artistic extrovert that acts as an intermediary between creative and account teams. You're on top of social media platforms, content formats and have a good understanding of audience engagement.
3. Project coordinator
The day-to-day responsibilities of a project coordinator varies with what the organization seeks to accomplish. But in a nutshell, they create comprehensive action plans concerning resources, budgets and timeframes for projects.
Construct detailed work plans that include timeline, scope & budget, and execution
Can juggle multiple projects and priorities simultaneously
Act as a point of communication between company teams and external resources
Report the project's progress/outcome
Manage teams, timelines and resources
Recap: You have excellent analytical and problem solving abilities. You work well with tight deadlines, can create project plans and lead them to successful deliveries. Accountability and detail-orientedness are essential skills.
4.  Event Marketing Coordinator/ Specialist
Event Marketing Coordinators come up with ideas for events that meet particular marketing needs, and then make them come to life.
Responsible for planning and organizing all aspects of events from venue choice to success metrics
Assist the content development team for event materials
Provide support in social media monitoring
Research vendors and platforms (online and offline) and make selections based on creativity, quality, and cost
Organize requirements; establish contacts; develop schedules and assignments; and manage mailing lists to ensure event success
Recap: You will need to be people-oriented and really comfortable with digital tools as events have become increasingly more virtual, a good project manager so the different pieces come together to launch a memorable event and a great community manager to keep your audience engaged and nurtured.
5. Marketing Specialist / Assistant
Marketing assistants support an organization's marketing team in planning, executing, and tracking the performance of marketing campaigns and programs.
Helping marketing managers plan and implement marketing campaigns
Writing content for a variety of platforms including social media, website, and email
Analyzing data to track campaign performance
Supporting the marketing team on projects
Creating marketing materials
Coordinating marketing events
Recap: You're multiskilled and a multitasker. You'll be working on a variety of marketing tasks that may require strong communication skills, copywriting, project management and organizational skills. You'll need at least a a basic understanding of analytics as well to review results and optimize activities.
6. SEO Specialist
SEO Specialist implements changes to make the business's website show up at the top of the search engine results.
Keep up to date with the latest SEO trends, follow and understand algorithm updates, new SEO tools and best practices
Assist in developing and integrating content marketing strategies which will increase traffic to a site
Knowledge of basic HTML, CSS, and programming language
Perform competitive analysis to understand what other's are doing well in the industry
Initiates a complete website SEO analysis on a regular basis and provides recommendations for improvements
Recap: Your strongest skillset is in the technical and analytical side of things. However you also have a good understanding of content marketing strategies and can see the bigger picture to understand how everything ties in together.
7. Public Relations Specialist/ Coordinator
Public relations (PR) specialists are the connection between organizations, media, and the public. They play a critical role in helping shape public perception, and communicating a company's brand.
Assist in media exposure while maintaining good reputation
Track, evaluate, and share results of PR efforts
Helps in creating a marketing plan
Can express written ideas and thoughts naturally while conveying the voice of the brand
Cultivate relationships with media outlets
Recap: You've mastered the art of storytelling and you are a social butterfly, confident in building relationships. You have excellent written and communication skills, and have the ability to think both creatively and strategically. You tie the right stories to the right people.
8. Content Marketer / Copywriter
A Content Marketer  is a natural creative. The core responsibility is having the expertise in designing original and exciting materials that speak to a targeted audience.
Exceptional skill in writing and research that can deliver on a timely manner
Undertaking content marketing activities to achieve business targets
Can comfortably vary voice, style, and other characteristics demanded by the client, or target audience at hand
Collaborating with design teams to produce high-quality content
Have (at least) a decent level of understanding around Google Analytics and SEO understanding
Recap: You're a key player in any modern marketing team. Not only are you a creative and excellent content creator who can get into the minds of the audience, you're also able to align your craft with business goals to drive impact.
9. Email Marketing Specialist
An Email Marketing Specialist is responsible for running email marketing campaigns end-to-end: from managing email databases to creating newsletters and automations. They make sure that every approach is cohesive with the client's brand tone and image.
Design and implement direct email marketing campaigns
Proofread emails for clarity, grammar and spelling
Create email databases for lead generation
Report on sales revenue generated from email marketing efforts
Analyze campaign performance and suggest improvements
Adept with email marketing software and integrations
Recap: You're an excellent copywriter that gets A/B testing & email analytics, as well as a good project manager who often works with pressuring timelines. You'll not only craft emails, but also need to nurture prospects and retain clients through your writing.
10. Digital Performance Marketer
Digital Performance Marketers focus on designing, implementing and optimizing paid marketing campaigns to drive more likes, clicks, views, conversions and other performance indicators.
Work closely with Marketing Analysts to uncover insights that help them with their campaigns' content, targeting, budget and more to constantly improve results.
Develop and manage digital prospecting and marketing campaigns
Initiate strong strategic plans to establish customer acquisition and sales growth
Test new channels and trends
Allocates budgets in areas with highest returns
Recap: You're analytical, strategic and confident when you have to make decisions. You're a numbers and tools person, but also have to be comfortable with working collaboratively as your role requires you to communicate effectively with other team members.
Now that you have a better idea of your personality and the different marketing roles…
You've likely realized that some paths speak more to you.
🤔 Think: Did you find yourself nodding your head and thinking 'yeah, that's me' or 'I can see myself doing that'  as you were reading through the job descriptions? Look for the moments when your eyes light up (this is a great cue I learned from Wes Kao).
📝 Take note of those titles right away!
Next step is going to be getting ready to apply for those jobs by tailoring your resume, cover letter and Linkedin profile. If there are skills you need to develop and build further to be a stronger candidate, that's also another step to work on!
Final Thoughts
Do you feel you have more clarity after going through these exercises and learning about the skills and tasks for the key entry level marketing roles?
To some, this preparation may seem like a waste of time or something that slows down your job search. But the more you pay attention to self analysis, research and reflection, the more targeted your application process will be. And more targeted applications will bring you more success! 🚀
Now that you have a direction in your marketing career plan, you need to think about the industries, types of companies and work environments you thrive in. Making a list of your target companies is a great exercise to strengthen your plan.
Next step is your professional brand and applications!
---
3 Ways I Can Help You When You're Ready
1. Be a better marketer with the resources I created, including a kickass course to help you land your dream marketing job, templates and lists of resources to accelerate your learning.
2. Work 1:1 with me to define your career roadmap and get support for your marketing job application process.
3. Get in touch to join Superside, Integromat, Whatagraph and many others to promote your brand or business through partnered content on YouTube and other social media platforms to an audience of self-learner marketers.