How To Make Documentation A Habit You Won't Want To Break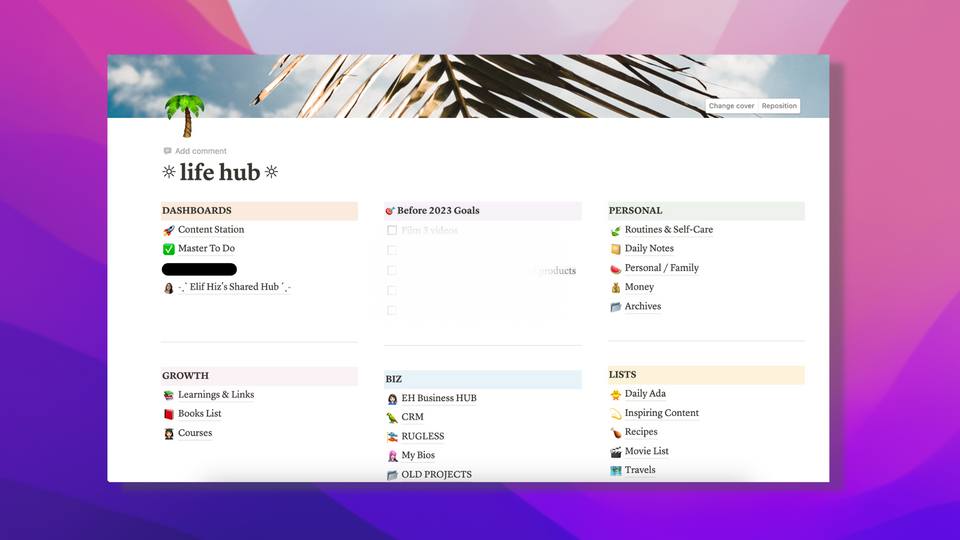 Documenting has been one of the best habits I've gained in my adult life.
Some call it building a second brain, others call it note-taking. I call it documentation.
Despite which name you use, it can improve your personal and professional life significantly.
It doesn't come naturally but you can make it inescapable.
Here's some of the actions I took to make documentation a habit I love.
Set up systems
Start with choosing the platform you'll record your notes and ideas. This will become your personal hub.
I use Notion because it's available on every device I own, it's versatile and easy to use. You could also use Notes or Google Docs.
The important thing is to find a system that works for you and to be consistent with it.
I also suggest spending some time upfront to design how you will file and organize your notes. All of this is to make this habit more sticky.
Remove friction
Make it easier for yourself to document by removing as much friction as possible.
This means having everything you need to document in one place and making it as easy as possible to access.
Creating shortcuts, bookmarking pages or adding a folder on your desktop (versus hiding it in your Documents folder) are simple actions that can significantly reduce your objections and time to login.
Downloading the desktop and mobile apps and keeping them handy is also very helpful.
Make it part of your routine
Documenting should become part of your regular routine, like brushing your teeth or making your bed.
Whenever you read something, pair it with the action of recording it into a list. When you're in a meeting with someone, open up your CRM and add your notes in there.
Allocate some time during your day to open your system and take notes (maybe once in the morning and one before wrapping up your work day).
Use databases or templates
If you're like me and care that information is easily sortable and searchable, using databases and templates is essential. They also help you to input different types of information very quickly in an organized manner.
Fields like date, tag, URL, status help to sort information clearly.
Learn keyboard shortcuts
When you start using shortcuts for different text and header tags, it helps to organize your thoughts in a visual way that's easier to read.
Text replacements in your MacBook and learning the keyboard inputs for tags like H1, H2, H3 will speed up your writing process more than you can imagine.
Make it fun
Personalize and customize your files and templates so you have a stronger reason to go back to it. If it gives you pleasure to open it, you will be more likely to open and use a system.
If it's a Notion dashboard, you can add inspirational quotes, goals, even playlists to keep you motivated.
Benefits of making documentation a habit
I have everything I need in my pocket. Since I've been recording anything from personal updates to professional tracking, I can find all the information in a couple of clicks. It seriously feels like having a superpower.
I know where to put my ideas. There's a place for everything in my mind and that's a big comfort. Now I don't need to think for a second when I need to document:
Work metrics
Business ideas
Meeting notes
Debriefs and takeaways
Content ideas
Resources I'm learning from
Links I want to revisit
Social proof
Final thoughts
Making documentation a habit isn't an overnight change. But it's definitely a game changer that can improve your personal and professional life.
I'll let you in on a secret - it's also a great success hack because once you have the notes to pull out of your files in cases you need them, you'll be able to do it in no time. You need a resume, a bio for a speaking engagement or a cover letter? Done deal. Everything is in your notes.
I went into more detail in a video last week to cover how documenting social proof and work metrics could've made a HUGE difference in my career if I had known this early on.
Watch the video here to learn why they are essential to succeeding in your career and how I track the notes.
---
‌3 Ways I Can Help You When You're Ready
1. Be a better marketer with the resources I created, including a kickass course to help you land your dream marketing job, templates and lists of resources to accelerate your learning.
2. Work 1:1 with me to define your career roadmap and get support for your marketing job application process.
3. Get in touch to join Superside, Integromat, Whatagraph and many others to promote your brand or business through partnered content on YouTube and other social media platforms to an audience of self-learner marketers!