How to Write a Marketing Resume with NO Experience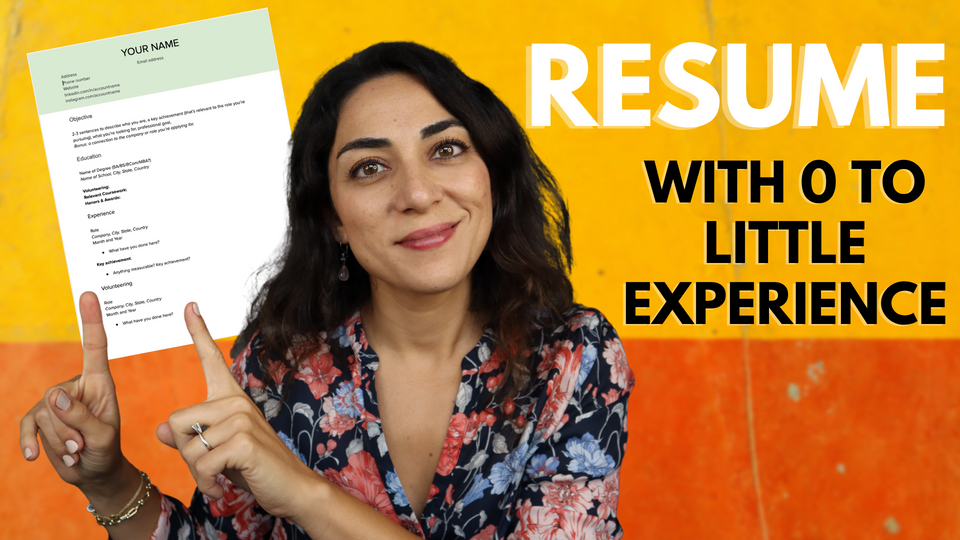 Whether you're experienced or have zero experience, resume writing can be a daunting task. Is there anyone here who is passionate about writing resumes?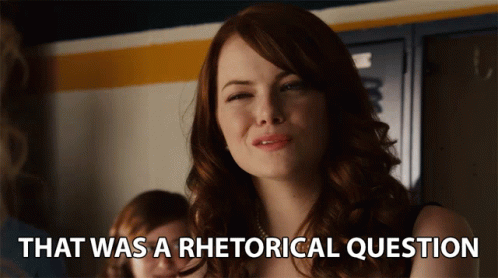 I haven't met a single person who enjoys making resumes, but most of us do have to create one at least once in our lifetime. And since it's the ticket to getting us a job interview, we better do a good job with it.
This post is for the you if you find yourself asking, how do i create a resume with little to no job experience? Where do I even begin? I don't have anything to show on a resume.
We'll start off with going over a few best practices when it comes to creating resumes the right way, then we'll go onto talking about the actual meat of the resume for someone who DOESN'T HAVE EXPERIENCE.
Resume best practices to know before you even start writing:
Create or find a really good, clean resume format.
You can use templates on Canva or Google Docs.
2. You will need to customize your resume for your applications.
For example my husband has 2 types of resumes where one is focused more so on his data analytics experience and objective, other is for operations.
Sadly, 1 resume might not cut it. 🙂
3. Using the right keywords in your resume.
We have to account for the Applicant Tracking Systems as this is the first step that filters out resumes that don't have sufficient relevant keywords in them.
But we also have to think of it this way: you're trying to demonstrate that you're a match for a job post you're applying for and what better way is there to show that you are a match, than having the right keywords.
There was a really good research, where out of 125K+ resumes analyzed, the average job description includes 43 keywords whereas most candidates only match 51% of that.
The goal is to get your profile as the best match to the roles as possible.
You can improve your resume and job match by either doing some manual work or by using a tool like Word Cloud
4. Remove resume cliches and buzzwords
5. Support resume with a good cover letter
6. Make intentional applications
If you are ready to take your job search up a level and land your dream marketing job, I cover all of these topics extensively in my course Break Into Marketing.
Content of The Resume:
If you don't have any full-time work experience, don't worry. You can still craft an impressive resume that can get you hired. Here are some prompts to think about examples of experiences that can be included:
What counts as experience?
Transferrable skills from your other experiences (review the requirements and identify what is helpful in this job)
Volunteer
Side hustles
Research project or internship as a student
Personal passion project
Any groups you were a part of? Student groups, communities - what have you done for them?
Have you helped with tasks for a friend/family member's business? Count it in.
How to build experience?
Network with professionals in the field or company you want to work in.
Ask to job shadow or do informational interviews.
Volunteer or take on an internship even if it's unpaid.
Start a blog/YouTube channel/website in your free time to share your insights on your chosen industry.
Reach out to companies directly and inquire about part-time or freelance opportunities.
Take courses that match the skills the employer is looking for.
How to communicate the experience?
Focus on the quantifiable outputs, instead of what you're tasked to do.
Revisit the point about how to customize your resume using keywords in the job descriptions.
Use action verbs and demonstrate confidence in how you explain things.
Remove fluff and buzzwords
Don't use words that don't change the meaning of the sentence.
Additional Tips:
If you're a recent graduate, consider listing your expected graduation date on your resume as employers are typically interested in that information.
Including your GPA on your resume is also common practice if you're a recent graduate or still in school.
Final Thoughts
To circle back to to where we started off, I'll emphasize to not despair if you don't have any experience to put on a resume. What matters is understanding HOW you should write a resume and the preparation you need to put in to fill it up to get ready for the job market.
In my Career Starter Kit, I have detailed resume and cover letter best practices and templates to prepare you for your job search in the best way possible. Check it out here.
Hope this was helpful. The most important thing is not to give up and to keep applying!
---
‌3 Ways I Can Help You When You're Ready
1. Be a better marketer with the resources I created, including a kickass course to help you land your dream marketing job, templates and lists of resources to accelerate your learning.
2. Work 1:1 with me to define your career roadmap and get support for your marketing job application process.
3. Get in touch to join Superside, Integromat, Whatagraph and many others to promote your brand or business through partnered content on YouTube and other social media platforms to an audience of self-learner marketers!