What To Do In The First Days of Your New Marketing Job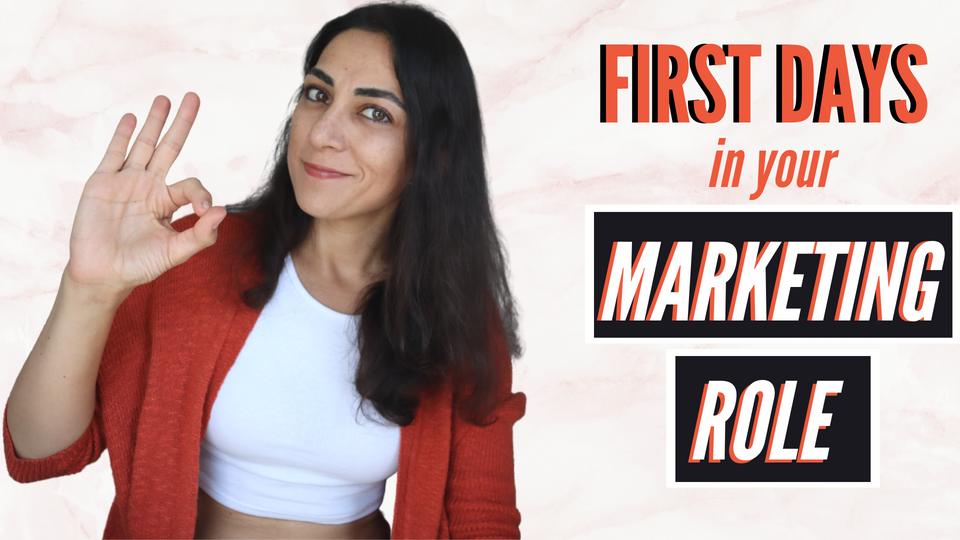 Remember the day you were the new kid in school?
It's your first day and all eyes are on you.
Starting a new job is similar – those feelings resurface.
But now it's more difficult in my opinion. You are there because you need to impress and deliver. Every minute counts. You need to learn the business inside out as soon as you can and start showing results. You need to not only make new friends but also to show that you're worthy of being there.
You need to make a great impression.
I've been there many times and it's difficult every time. It does get easier, but it is difficult. But along the way, I've learned what I can do to make this transition better and ensure I leave a good impression from the getgo. What makes this even more challenging is when you're also changing your industry. Then it's a whole new ball game.
With that said, I'm sharing an actions CHECKLIST you can follow through when you start your new marketing role – this will set the ground for success, help you impress and deliver results in your first days.
If you're starting a new job in marketing, this is how you can kick ass during your "new kid" period in the new role.
What To Do When You Start A New Marketing Job
Research – the company, the industry, market, competition, trends, suppliers, etc.
Pretend you are the customer/prospect and test all the assets.
You're brand new to the company and have a fresh perspective – take advantage of this.
Experience the funnels and products – sign up to everything and take notes of your observations. Do you see any failures, gaps, areas of improvement? Look at every detail before you actually start working on it.
Meet and interview everyone at the company.
Especially the sales team. They are your internal customer. Listen to how they describe the products. Hear their challenges and needs and understand how everything ties into each other.
Study the product and learn about the sales cycle.
Look at the data – all of it.
Try to make sense of it and identify where you are gaining and losing customers. What is working, what is not working at all.
Identify if something is a waste of time and money.
Look at all content and brand identity on online channels.
On which channels is the company present and active. There's a difference between the two.
Write your observations and things you think could be different. Is there a problem? How would you solve it? Do you see any inconsistencies? Any customer issues?
If it's related to your role and not available, do a content audit so you keep an archive of all content assets.
This is very handy when you will repurpose content for other channels.
Make a list of short, mid and long term wins and the actions you'll take to make them happen.
---
3 Ways I Can Help You When You're Ready
1. Be a better marketer with the resources I created, including a kickass course to help you land your dream marketing job, templates and lists of resources to accelerate your learning.
2. Work 1:1 with me to define your career roadmap and get support for your marketing job application process.
3. Get in touch to join Superside, Integromat, Whatagraph and many others to promote your brand or business through partnered content on YouTube and other social media platforms to an audience of self-learner marketers!