Rethink Your Career. It's a Journey, Not a Blueprint.
Are we obsessed with the 'perfect' career path? Maybe. The trouble is, it's a straightjacket.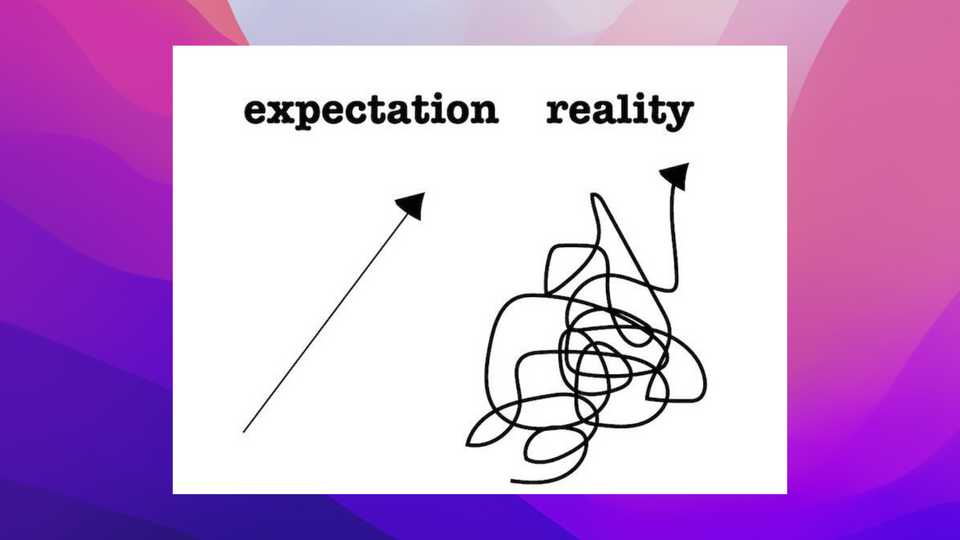 Career paths. We're told they should be a neat map. A linear march.
Job titles. Responsibilities. Salaries. Straight to the top.
But let's face it, life is more a scribble than a straight line.
Are we obsessed with the 'perfect' career path? Maybe. The trouble is, it's a straightjacket. It blinds us. Stops us from embracing life's roller coaster. Makes us care more about the destination than the ride. We fail to listen to what we need in our life in that moment.
Embrace the unpredictable. It's where growth happens. It forces us to adapt. To stretch. To learn. It helps us find new interests. Hidden talents. It's an adventure.
If I had not listened to my intuition and followed my ideal career path blindly in 2019, I wouldn't have started my YouTube channel.
I started YouTube on my maternity leave to build a more flexible work structure. I knew I wanted to be there for Ada and that we wouldn't have other family members to rely on for help.
Result? I uncovered something I'm very passionate about and it brought so many incredible opportunities my way.
Life stages change. So do our needs. Early on, we want to learn. To grow. Even if it means long hours. Low pay. Later? Stability matters. Work-life balance becomes key. Change is good. Adjusting our career goals makes work more rewarding.
Forget about ticking boxes. Success isn't a destination. It's a journey. It evolves. It's personal.
Realize where you are in life now and seek opportunities that align with your needs.
Career isn't a race. It's an experience. Look at it this way, and you'll find joy. Fulfillment.
Where are you in your journey now?
P.S. I make 10x more effort to protect my work-life balance and share thoughts and tips regularly on YouTube. You might enjoy this video where I shared the things I did to have the best first month in a new job in a decade.
Cheers!