How To Create An Email Signature and Why It's So Important [VIDEO]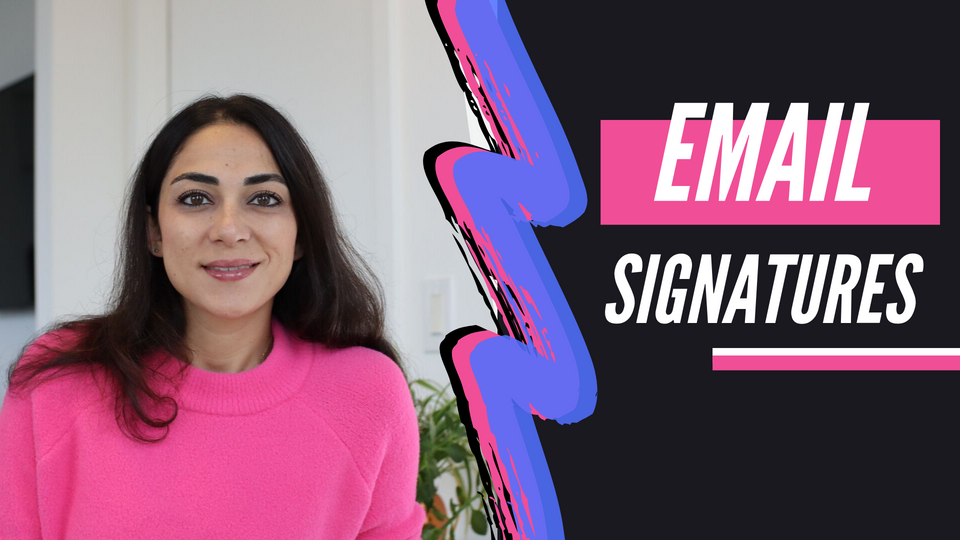 Email signatures are oftentimes overlooked, but having a professional one can easily boost the effectiveness of your emails. It's important to know how to create a decent email signature so that you can empower your personal or professional brand.
First of all, a signature is the perfect opportunity to brand every message you send. Think of it like a business card that you can attach with every email. It leaves a good, confident impression on the reader, as well as making it easy for them to access your profiles on the interweb.
Here's Why Email Signatures Matter:
They are a digital business card
Sign that you are taking your personal brand serious
Shows professionalism
Chance to share your relevant links
Personal association if you include a photo of yourself
Create Your Email Signature Today
If you don't have an emai signature yet or you think it could use an uplift, I highly recommend that you watch this video. I talk in detail about why email signatures are important, what to include in an ideal signature and share a simple and free tool to create a professional, great-looking email signature.
Subscribe to my Youtube channel here.