How to Use An Editorial Calendar for An Effective Content Strategy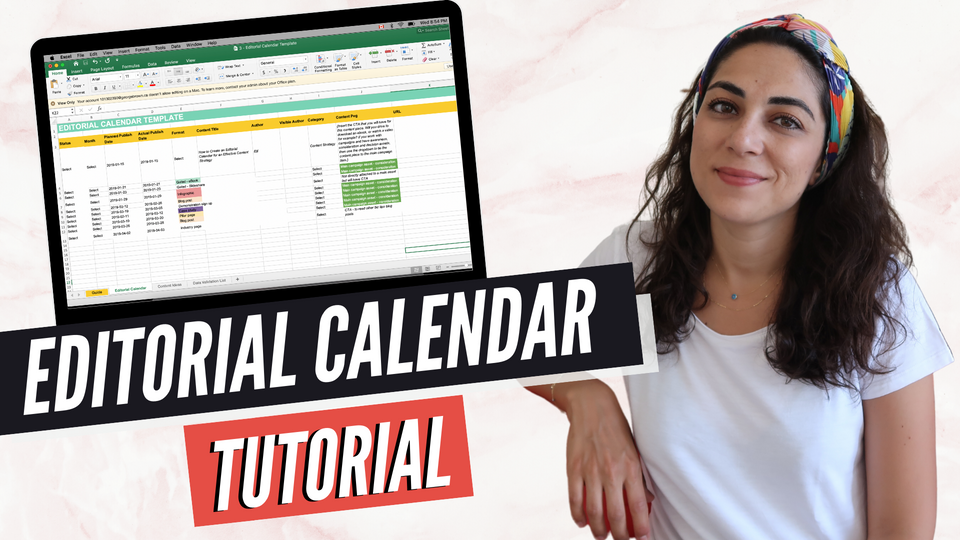 An editorial calendar is one of the key documents that I keep as a digital marketer and it is one that has a significant effect on my content marketing success. Over the years, I've updated and optimized the initial template that I created and have used to manage the content projects of my clients. Since there was much request in my previous videos, today I'm sharing my format and explaining how to use an editorial calendar for an effective content strategy. We'll go over how you can use this format to create your version and tailor to your needs.
Creating An Editorial Calendar That Works For You
First of all…
What is an editorial calendar?
It is a schedule of content that is to be produced and delivered to your prospects through different channels such as your blog, website, social channels.
Why is an editorial calendar a key component of any content marketing strategy?
Many companies struggle with the consistenty of their content. They start to create content, but can't keep up or prioritize their content publishing, which results in inconsistency. Which means that the audience won't be able to see an update when they check in for new content. In order to succeed with content marketing efforts, an editorial calendar is a must-have item. It also keeps you accountable for the content that is to be produced and helps you to organize and track your process.
Additionally, it helps to keep everything in one place and ideally should be tailored to your own needs so that its very easy to use and doesnt need adjustments.
An editorial calendar simplifies your:
content optimization process,
content production process, and
reduces the stress of coming up with new content and meeting your deadlines
Watch the video so you can see a run through of the calendar format and learn how you can tailor it to your needs.
---
‌3 Ways I Can Help You When You're Ready
1. Be a better marketer with the resources I created, including a kickass course to help you land your dream marketing job, templates and lists of resources to accelerate your learning.
2. Work 1:1 with me to define your career roadmap and get support for your marketing job application process.
3. Join Superside, Integromat, Whatagraph and many others by promoting your brand or business through partnered content on YouTube and other social media platforms to an audience of self-learner marketers. Get in touch!