What is Remote Work? How I Began Working Remotely? [VIDEO]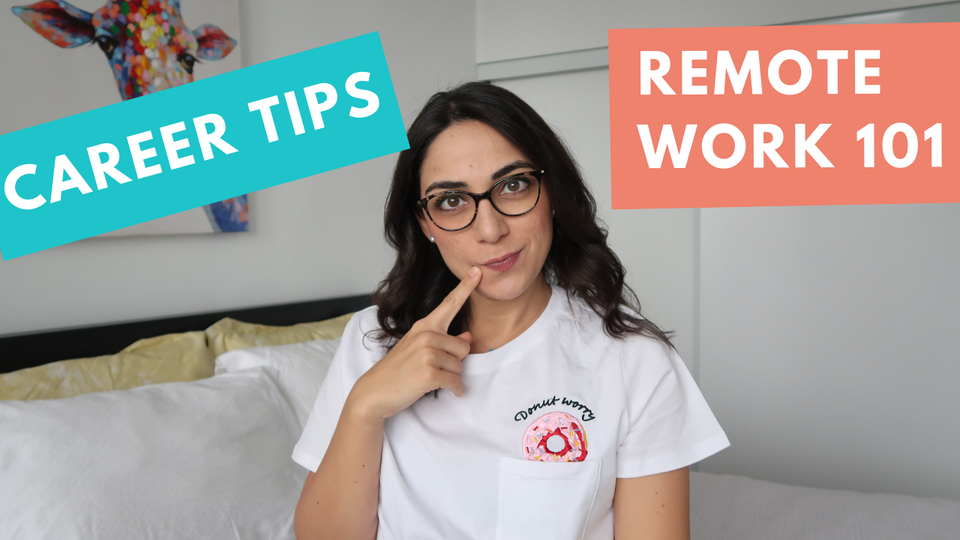 Remote work has been a key part of my life over the past years and a game changer for my career. I had so many good and bad experiences, learned so much along the way and really made it a part of my life. I launched companies in different countries to make it all happen, dealt with accounting, invoicing, time management issues, learning different softwares, working with a variety of clients, industries and more.
I'm not a digital nomad or a frequent traveller these days (hi pregnancy!), but had my golden days with this lifestyle and can easily say I loved it. I travelled to numerous countries in Europe, US, Singapore, Cape Town, and even moved to Bali at one point during my 'digital nomad' period. Apart from great travelling experiences, remote working has enabled me to grow my career in ways I couldn't imagine and build an incredible self-discipline. Nowadays I work from my home office in Toronto and again, I'm very grateful for the flexibility that I have, especially during a harsh winter and pregnancy.
With all this in mind, I realized how much I have to say about this and how relevant and helpful these experiences can be for a lot of people. To share this information and my stories, I started a new series on my Youtube channel called CAREER TIPS that will focus on remote working and life as an #entrepreneur ??‍♀️
The first video of the series covers what remote work is, how I initially discovered this work model and a snapshot of my experience.
Hope you enjoy!
PS. Stay tuned for many more videos in this series.