How To Make a Digital Marketing Campaign Plan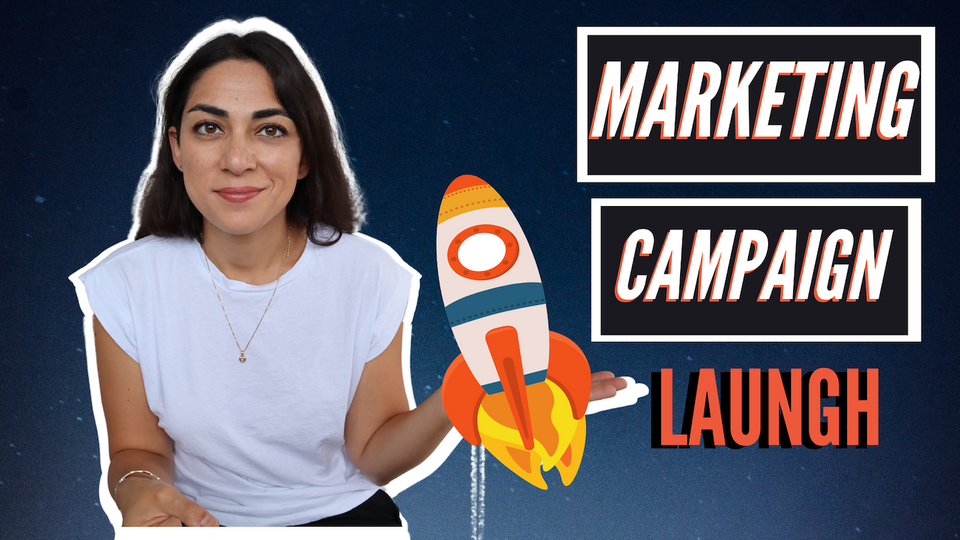 There's a lot of moving parts when you're working on a marketing campaign and it can feel overwhelming if you haven't mastered this art yet.
A marketing campaign launch requires a lot of planning, time and patience. In fact, planning is halfway of your path to success.
Did I say planning?
Let me say that again: A marketing campaign requires a lot of planning to ensure that it's a successful one.
I'll get to the details of how you should plan it out – step by step.
But first…
Let's get this out first –
What is a marketing campaign?
A strategic effort to promote a specific company goal where a combination of content elements and promotion tactics are used.
Essentially, you're creating a package of content assets that support the promotion of a certain goal that's important to your business.. You'll be distributing and amplifying your campaign content strategically, through using different channels and tactics to achieve one ultimate goal.
The success of a marketing campaign depends on many factors, but no doubt – one of them is how well you plan it.
It's important to have a roadmap when you're planning your campaign launch and ideally, make sure you don't overlook any steps.
That said… let's move on to the step-by-step plan you can follow along and successfully launch your marketing campaign..
Step by Step Guide to a Successful Marketing Campaign Launch
1. Identify campaign goal + metrics you want to measure
Ask yourself: WHY are you running this campaign? What's your MAIN focus? HOW are you going to measure the success of this campaign?
Don't try to hit all birds with just one stone
Choose ONE main focus
Start with the end result you want to achieve
Are you aiming for sales, launching a new product, awareness about a new feature release, lead generation, newsletter subscription? Basically, WHY are you creating this campaign?
Choose your main measure of success – below are examples:
Number of subscribers on your YT account, number of FB followers, number of people who have filled out a form.
2. Identify target audience
Ask yourself: Who is your target audience? Where's your audience located? Where does your audience consume their information? Where do they spend their time? What do they spend their money on? What stage of the buyer's journey are you trying to reach?
Try to understand your audience REALLY WELL by getting inside their shoes
Master the empathy skill – don't make assumptions about your audience
Spend time conducting in depth research on them so you know how they think, where they are, how they consume their information, what they spend their money on, etc.
In addition to understanding your target audience, decide on what stage of the buyer's journey you are trying to reach:
What stage of the funnel are you trying to reach:
3. Determine CTA (call to action) and offer
Ask yourself: What do I want my audience to do after engaging with my content?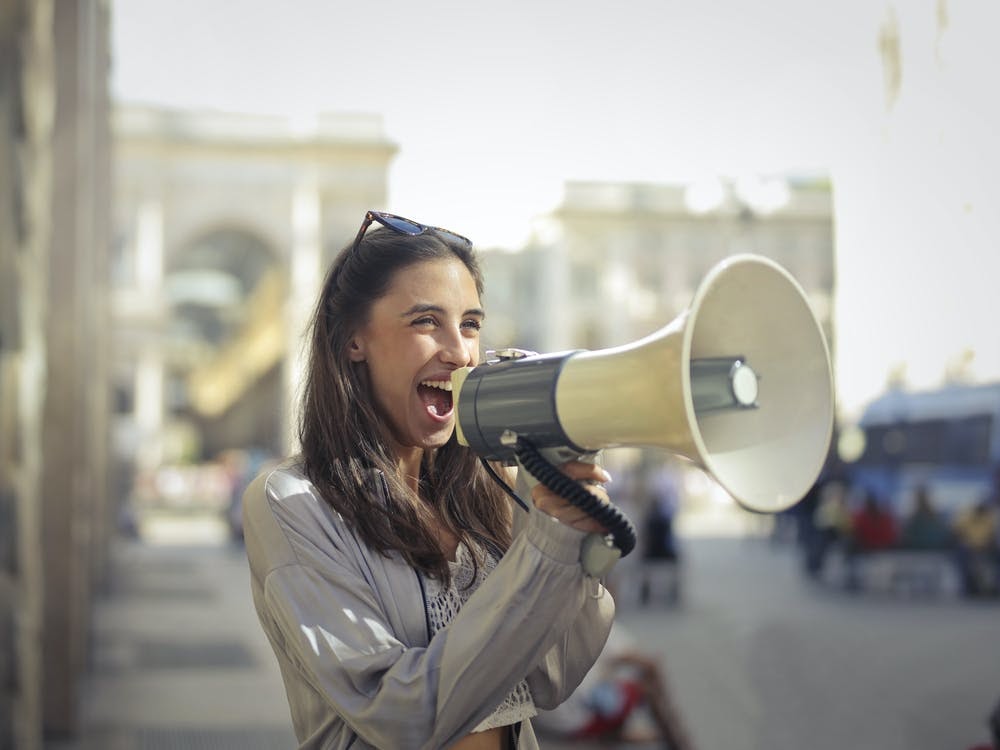 What specific action do you want your audience to take after engaging with your content or campaign element?
Do you want them to sign up for a newsletter?
Get a quote?
Follow you on Linkedin?
Subscribe to your YT channel?
Your content needs to have a purpose and you need to design your content to serve that desired action and trigger your audience to move forward.
Example: In this post, the CTA appears twice (once near the beginning of the post and once towards the end) to encourage people to download the ready-to-use marketing campaign checklist. Upon clicking on the download button, people end up on the landing page where they can fill out an opt-in newsletter form, download their checklist and be on their way to launching their next campaign.
Other examples of CTA include: "Leave a comment below", "Tag someone who needs to hear this", and "Double tap if you agree".
4. Check available content
Ask yourself: What content do I already have?
Time is gold – If you have content treasures in your library, REPURPOSE IT
Do a content audit and review all content available for your brand to see if anything can be used/repurposed for the campaign.
5. Research topic and determine keywords
Ask yourself: What questions are your audience asking Google? What path does your audience take to get answers to their question? How does your audience pose their problems?
Identify what your audience is looking for and how they look for this topic (don't just figure out a keyword you would like to rank for)
6. Identify creative concept / theme of campaign
Ask yourself: What is the creative concept that you'll be using across your campaign to capture your audience's attention, deliver your message, and drive them to take action?
This might not apply to all your campaigns, but it's something to think about
7. Decide on content assets, timeline and team
Ask yourself: What is your timeline? Who will be working on what piece of the campaign? What project management tools will you be using?
Determine the timeline and create a project plan, allocating resources and team.
Here is a list of potential content assets:
Website – A blog post, microsite, landing page, ebook, checklist, guide, etc.
Video – Hosted on your site or on YouTube or Vimeo or Facebook or Twitter
Social Media – Any or all of the communities where your audience participates
Email – What part of your audience will you do email marketing to? Will you have an email flow?
PR – Will you pitch your story to journalists, bloggers, third party sources?
Events – Virtual events, webinars, masterclass
Podcast
Online Advertising – Facebook, Twitter, LinkedIn or other ad networks
8. Determine distribution strategy
Ask yourself: What channels are you going to use to promote and distribute your assets? What third party sources are you using to draw traffic?
Potential distribution channels:
Owned media – company's website, social media profiles and blog.
3rd party sources
Will you collaborate with a brand/influencer you are interviewing with and will they publish on their channels?
Will you use paid ads?
Will you do PR activities and get features on different platforms and publications?
9. Create an editorial calendar
An editorial calendar helps you map out what goes live when after you have your content elements ready
If you want to execute your campaign successfully YOU NEED to have an editorial calendar.
10. Create assets
11. Go live
NOW YOU'RE READY TO BE A ROCK STAR! 🚀
---
3 Ways I Can Help You When You're Ready
1. Be a better marketer with the resources I created, including a kickass course to help you land your dream marketing job, templates and lists of resources to accelerate your learning.
2. Work 1:1 with me to define your career roadmap and get support for your marketing job application process.
3. Get in touch to join Superside, Integromat, Whatagraph and many others to promote your brand or business through partnered content on YouTube and other social media platforms to an audience of self-learner marketers.